Find out how we can improve your production
Book a free online consultation with our automation specialist!
Completely free and without obligation!
Collaborative robot training
WiredWorkers offers cobot training in-house and on location. During a training we will discuss what a cobot is, what the difference is with traditional robots, what tasks a cobot can perform and how programming works. Perfect for companies that are about to start with automation or want to know more about this new technique in robotics.
Besides companies that are still in the exploratory stage, we also guide companies that have already installed a cobot system. To make the best use of collaborative robots, it is important that employees accept the technology and know what they can do with a cobot. WiredWorkers therefore offers training after each implementation process so that the implementation and collaboration with the robot will be successful.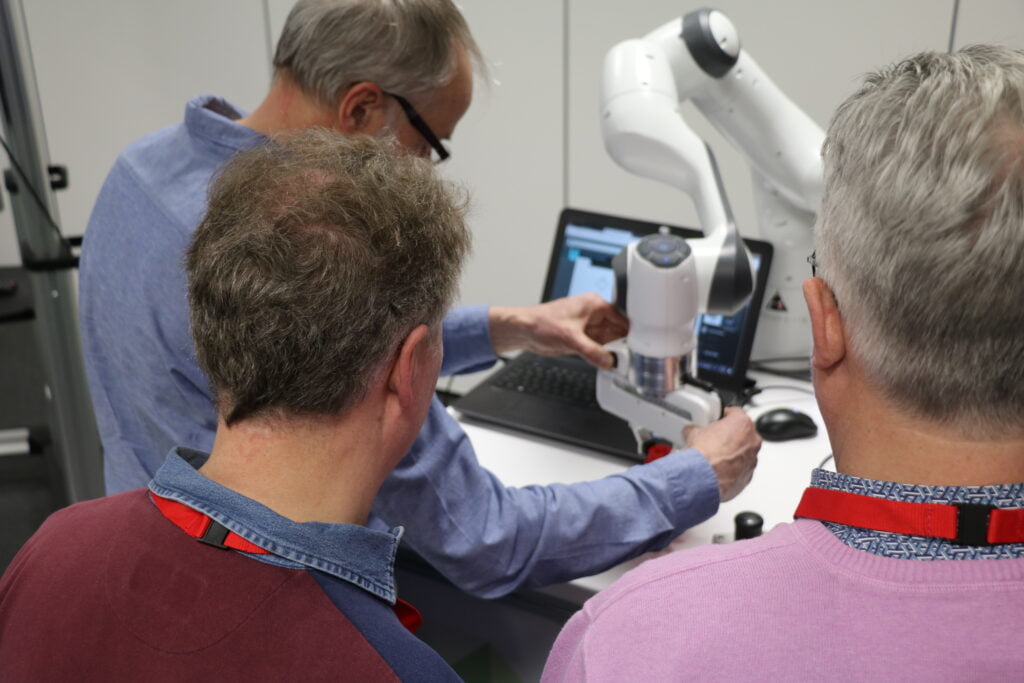 Basics

The hardware of the cobot
Starting and restarting
Basic functions of programming
Rectifying simple software malfunctions

Programming

Programming complete workflows
Integrating tooling into the program
Troubleshooting complex error messages
Assess and evaluate safety standards

Specific subjects

Work with protocols (ethernet/modbus)
Work with 2D and 3D vision systems
Making a complete risk analysis