For a long time, mass production was the standard in the industrial sector. Producing the same product at the lowest possible price, with a standardised process. As long as there was a demand for it, of course. Meanwhile, times have changed and the demand for standardized products has decreased, but the demand for high mix, low volume production has increased. What exactly is high mix, low volume production? This means that the production consists of a large diversity of products (high mix) with small production series (low volume). In other words, customization. In general, customization means an increase in costs and therefore also in price. Is it possible to set aside customisation at the price of a mass production?
Customization takes time...
Of course, we do not need to explain that producing large quantities is cheaper than producing small runs. The difference is mainly in changing the production process. This takes time and time is money. The production process is temporarily shut down, machines have to be cleaned and reset. Employees are given new instructions and perhaps even by the time the process runs smoothly, it is time for a new production line.
Especially the automation of customization is a challenge. Robots and other automation systems have not been designed to constantly change their actions. If they have to do a different action, it has to be programmed and that requires both time and knowledge. Nevertheless, there are a number of developments going on within the industry and one of these is the rise of the collaborative robot. A smart robot that can work together with people and quickly learn new tasks.
Don't miss anything about cobots and automation
Subscribe to our monthly newsletter!
More than 500 companies preceded you!
You can unsubscribe at any time.
Tailor-made programming...
Another word for collaborative robot is 'cobot'. The installation and programming of this robot does not take as much time as the traditional industrial robots used in the industry. Programming these robots is so simple that it can be done by anyone in a user-friendly way. By showing the action once to the robot, they can do it themselves. With the right accessories, they can perform different tasks. Think of chip testing, polishing, screwing, packing and loading machines.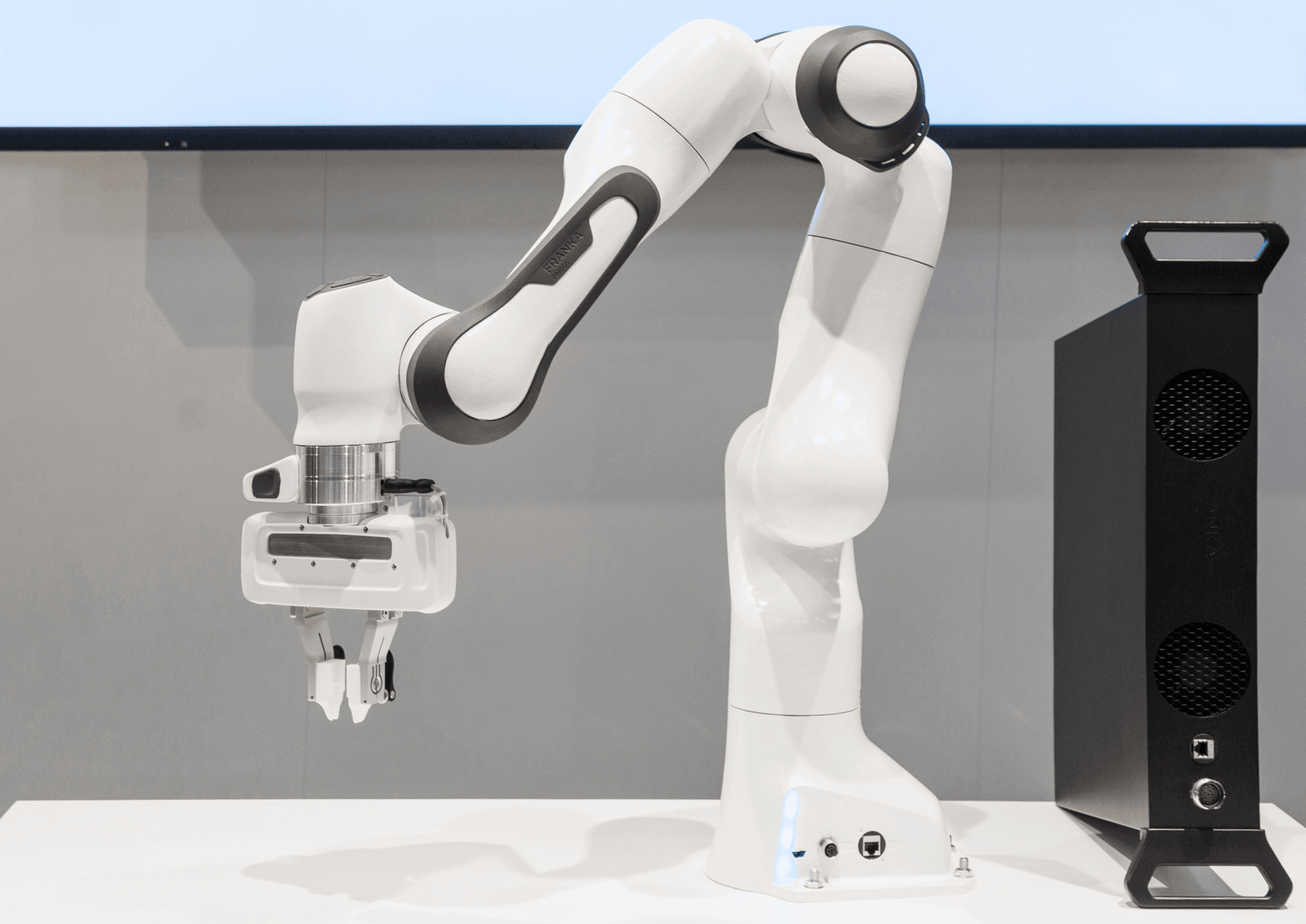 Cobots are very suitable for repetitive precision work and because they can change operations so quickly, they are perfect for producing low volumes. Another advantage of this is that cobots can be used as temporary workers. During busy periods or a new production line where a cobot can be of value, you rent it as a temporary employee.
The use of this new development means that production processes can be organised more flexibly. The more flexible the production process, the easier it becomes to standardize customization and thus to produce at a lower price. WiredWorkers is an automation company that specializes in collaborative robotics and helps companies make their business processes as flexible as possible. Interested in one of our services? Take a look at our website and get to know the Panda, our advanced lightweight cobot.