There are opportunities for many companies to start automating. Whether they have experience with robotics or have yet to start automating, there is basically a task within every production facility that can be automated using robots. But where to start? And what resources, technologies and components are needed to do so? In this blog, we take a closer look at that.
What can you automate first?
Thousands of operations are performed daily within a manufacturing company. From operating CNC machines to inspecting finished products. As a result, it is not easy to determine the best place to start automating and where the greatest efficiency gains and cost reductions will occur.
To determine which tasks are suitable for automation there is a handy abbreviation; 4D. This stands for Dull, Dirty, Dangerous and Dear. For humans, the ideal task for a robot is boring, dirty, dangerous and too expensive to perform manually. By looking for 4D tasks, the potential automation tasks emerge that will yield the most profit the fastest.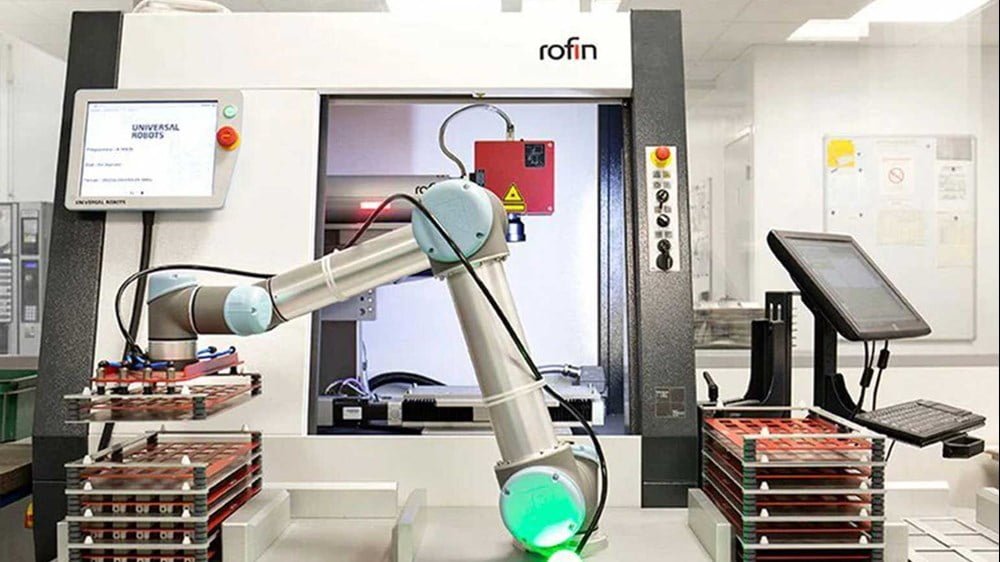 Don't miss anything about cobots and automation
Subscribe to our monthly newsletter!
More than 500 companies preceded you!
You can unsubscribe at any time.
3 factors that keep companies from automating
Despite the fact that it need not be very difficult to find suitable automation applications, many companies are still held back from starting automation. There are three factors that usually prevent an automation project from going ahead.
Lack of time is an obstacle for many companies. Many companies think they have to put in a lot of time and that the pressure to keep production going is more important. This while, in reality, robots will, in the long run, provide more time due to employees keeping their hands free for other tasks.
Another factor holding companies back from embarking on automation is the fear of lack of skills and extensive training. Yet with new technologies, such as collaborative robots, far fewer skills are needed than in the past. These cobots are characterized by their user-friendly programming interface, making them suitable even for companies without in-house robotic expertise.
The investment involved in an automation project is also a common obstacle. The fear of investing in expensive and complex technology is mainly a reason for new robot users not to automate. Yet there are options, such as plug-and-produce solutions, that do not necessarily require a large investment. In addition, automation will pay for itself in the long run thanks to an increase in productivity and a decrease in production costs.
How to begin a new automation project?
There are a number of things companies should consider before starting to automate. First, determine which tasks are suitable for robots and which can only be performed by humans. Next, it is wise to move forward with a single task that will have the most impact on increasing productivity.
In addition, ease of use and training are important factors to consider. Cobots, relative to industrial robots, can be used with minimal training. If the initial automation process is to be as simple as possible, it is best to choose a cobot type of solution.
It is important to gather as much information as possible before starting a robot implementation. Here are some tips that can help with that.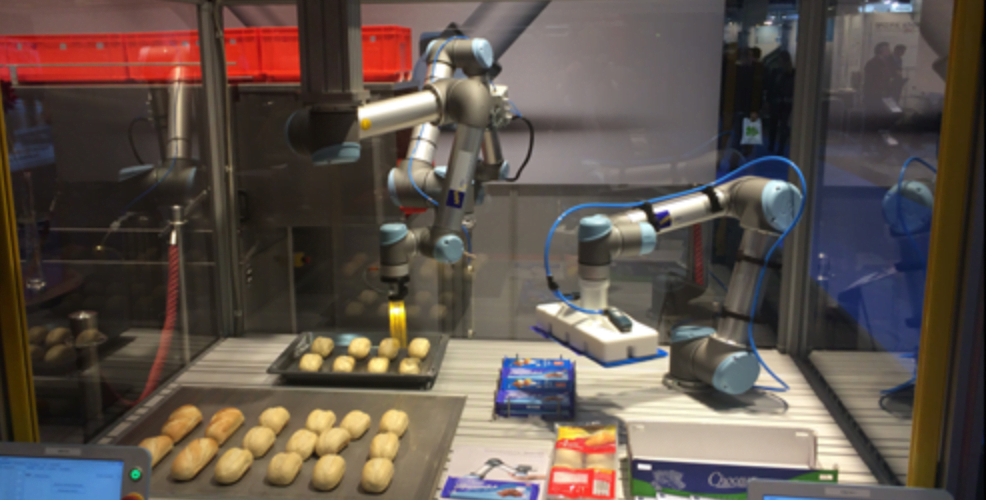 1. Define the scope of the project
It is helpful to begin by defining the scope of the project. Why is automation being done? What should be the impact on the business? It is not unwise to keep it as simple as possible for an initial project.
2. Identify high-impact tasks.
If a task has high impact, automating it will have the most effect on daily operations. It is of little use to automate something that has little to minimal benefit.
3. Choose the right robotic solution
Choosing the right robotic solution has a great deal of impact on the course of action. Will it be a plug & produce solution, or is more customization required after all? WiredWorkers is an automation specialist and can help make the right choice.
4. Bring staff along with innovations
Implementation will go more smoothly if staff are behind the change. Being clear about the activities in advance and communicating the benefits it will bring are key to this.
5. Evaluate
Once an automation project is complete, it is good to evaluate so that the next one can be even better. Keep a close eye on the performance of the first project and use the information for a subsequent project.
Find out how we can improve your production
Book a free online consultation with our automation specialist!
Completely free and without obligation!
So, to start an automation project, several factors must be considered. The good news is that there are several systems and tools available that offer solutions to these challenges and often provide proven results in practice.
WiredWorkers is an expert in the field of automation and has already helped several companies implement a variety of solutions. Contact us or schedule a free cobot consultation!