Cobot automation vs. Industrial automation
Cobot automation is a new technology in the field of robots and differs from traditional automation options. The main difference between cobots and traditional robots is the degree of sensitivity of a cobot. A cobot is equipped with sensors that ensure the cobot is sensitive to the environment and touch. This makes it possible for a cobot to work with humans where the chance of an accident is minimal. The robot automatically stops if it is obstructed in its path. Another advantage of cobots is the way of programming. A traditional robot needs a lot of time to be programmed and this also requires the necessary knowledge. A cobot, on the other hand, can be programmed in a short time with user-friendly software or mobile apps. A collaborative robot can easily perform different tasks and thanks to its mobility it is extremely flexible. A perfect solution for production companies with low volumes and a lot of variation in the production line.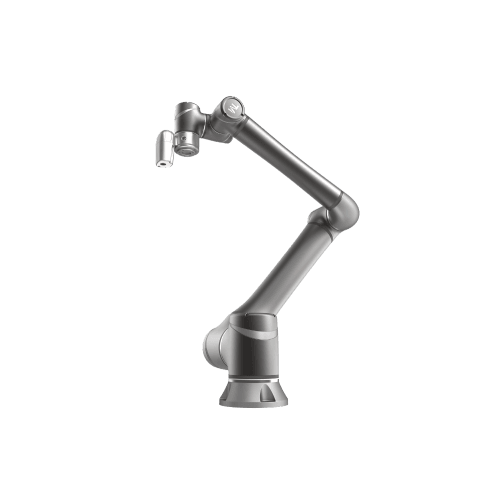 Don't miss anything about cobots and automation
Subscribe to our monthly newsletter!
More than 500 companies preceded you!
You can unsubscribe at any time.
The many possibilities of cobot automation
Thanks to the flexibility and mobility of a cobot, there are many different tasks a robot can perform. It is possible to have a cobot perform the same task for a long period of time, but it is also possible to have the cobot do something different every day. For example, the cobot could be placed on a mobile workstation. Thanks to the intuitive, user-friendly software, the cobot can also be easily and quickly programmed for new tasks. This makes a cobot a perfect tool for increasing production at busy times. With the many different tools on the market, a cobot can learn almost any repetitive action. Think of gluing, sanding, welding, soldering, screwing, machine loading, palletizing, and so on.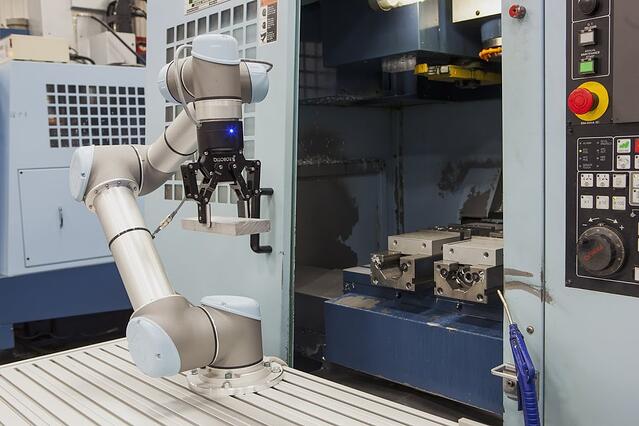 Different brands of cobots
There are different types of cobots on the market. Each brand has its own unique characteristics that also make them suitable for different applications. WiredWorkers works with three brands; Franka Emika, Universal Robots and Techman Robot.
One of the most advanced cobot systems is the Production 3 from German manufacturer Franka Emika. It is a compact, sensitive, flexible robot designed to work like a human arm. With its 7 joints, all equipped with sensors, the cobot can perform the most sophisticated actions. The Production 3 has a range of 850 millimeters and is able to move objects up to 3 kilograms.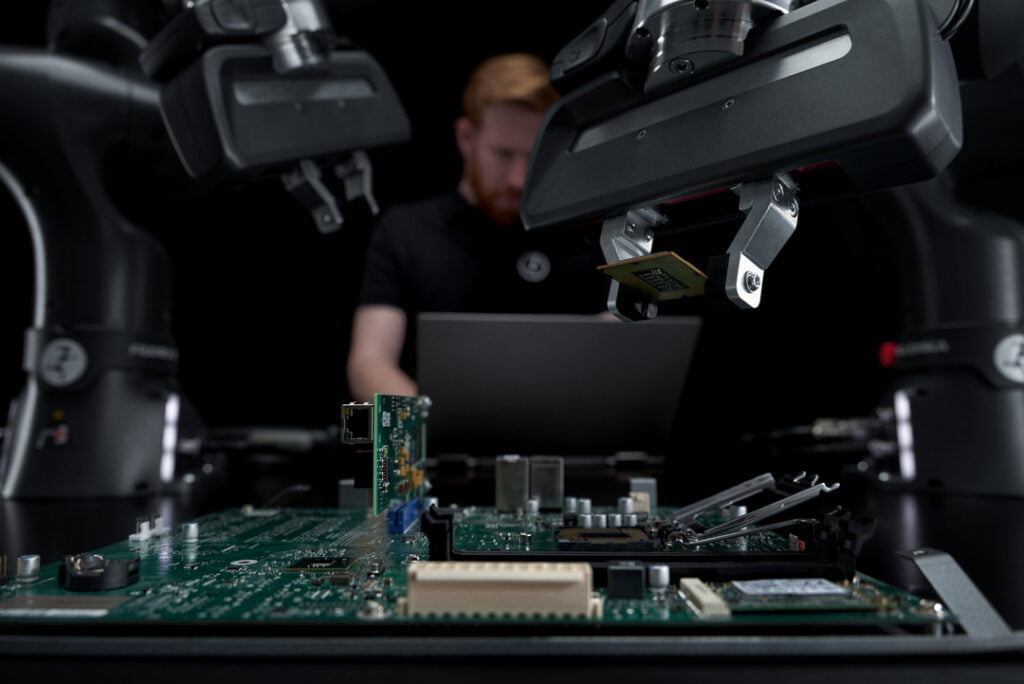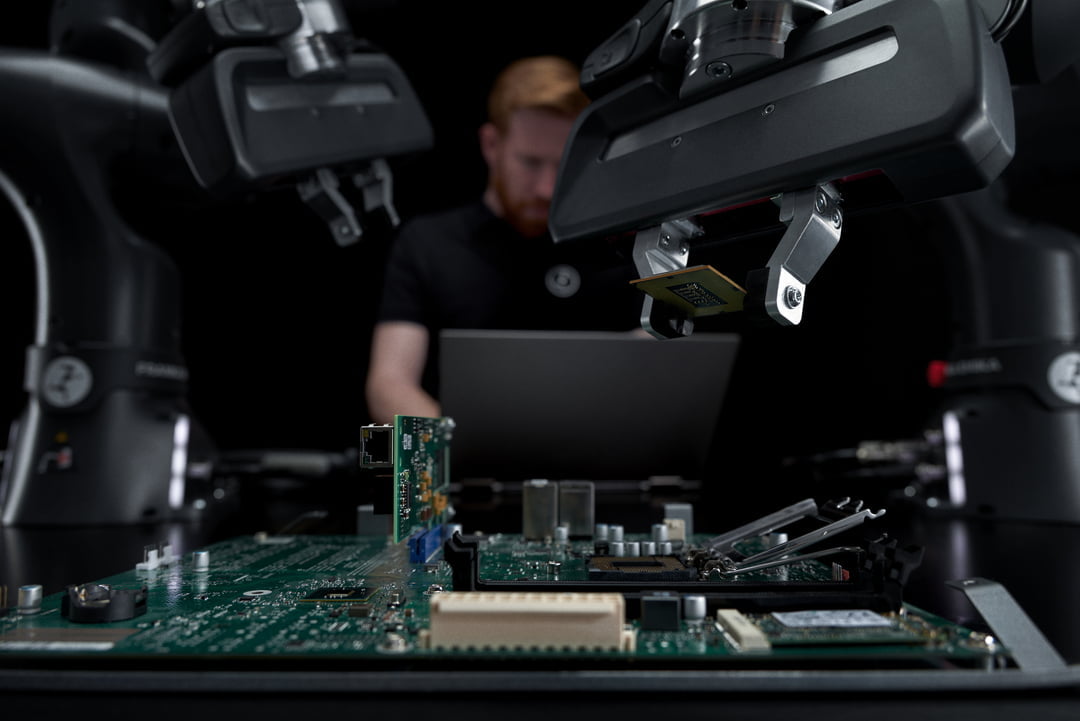 Universal Robots are robust cobots made for heavier work. With the UR3, UR5, UR10 and UR16, Universal Robots has a wide range of cobots with variable payloads and ranges. With that, they offer a suitable solution for every challenge.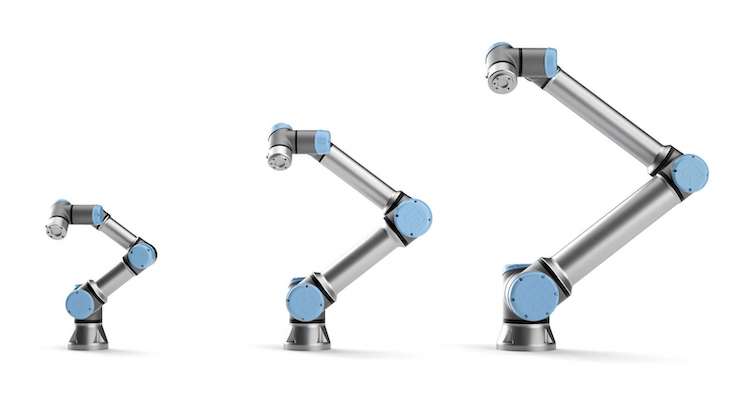 Techman's collaborative robots are the first cobots on the market with integrated vision. Both hardware and software systems are integrated, as well as various standard robot vision functions. Think pattern matching, object localization, barcode scanning and color recognition. Thanks to the user-friendly user interface, it is accessible to everyone to use this cobot.
In addition to the integrated vision functions, Techman Robot's robots are characterized by a particularly high degree of accuracy. The robots are accurate to within 0.5 mm, making them suitable for the most sensitive tasks.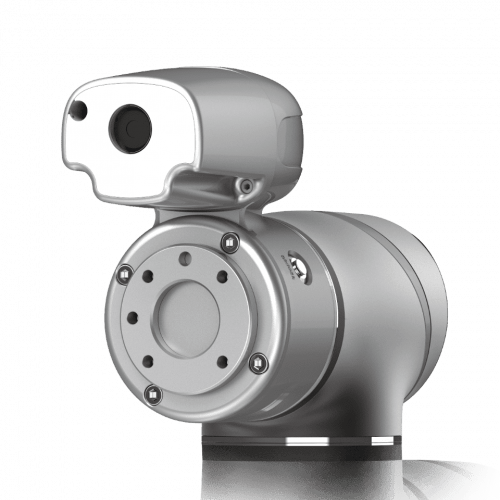 Find out how we can improve your production
Book a free online consultation with our automation specialist!
Completely free and without obligation!
WiredWorkers, cobot automation specialist.
WiredWorkers specializes in cobot automation and helps companies with "cobotization" from start to finish. Before proceeding with the implementation of a cobot, business processes are analyzed in detail. In this way, the bottlenecks of a process become visible and it becomes clear where a cobot can achieve maximum efficiency. In order to offer employees a trusted collaboration with a robot colleague, WiredWorkers provides cobot training.
It is also possible to rent a cobot and deploy it as a temporary employee. Perfect for extra production capacity during busy periods and peak times. Would you like more information about the possibilities of cobot automation? Please contact us!