Techman Robot is a leading company specialized in collaborative robots and vision technologies. Thanks in part to the support of the R&D team of the parent company Quant Storage Inc. and by using Quanta Group's global resources, Techman Robot has managed to secure a stable place in the market. The Taiwanese Quanta Group was founded in 1988 as manufacturer of computer and communication products. The name comes from the combination of the words 'technology' and 'human'.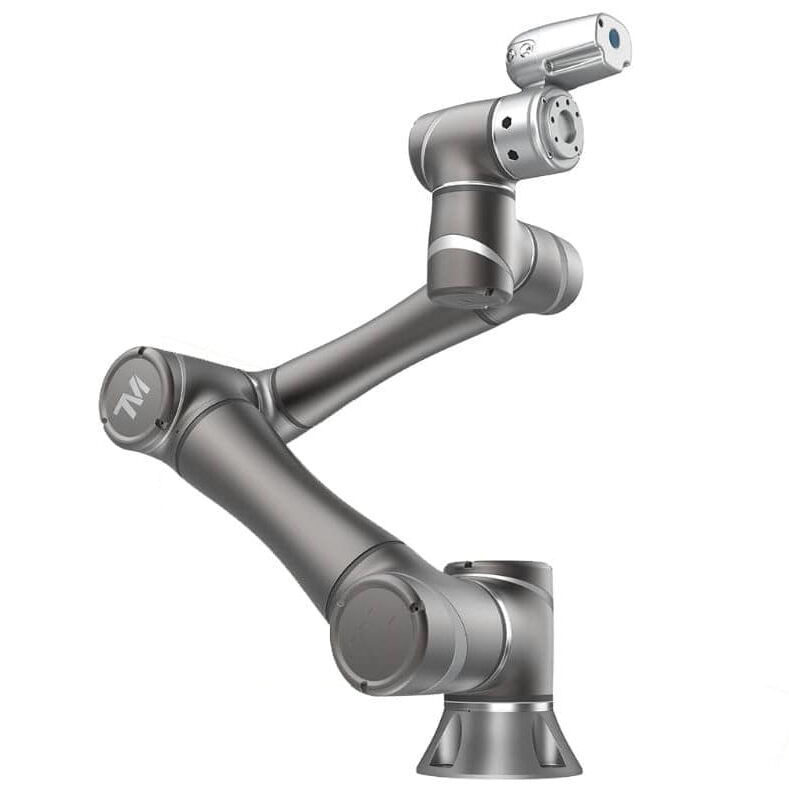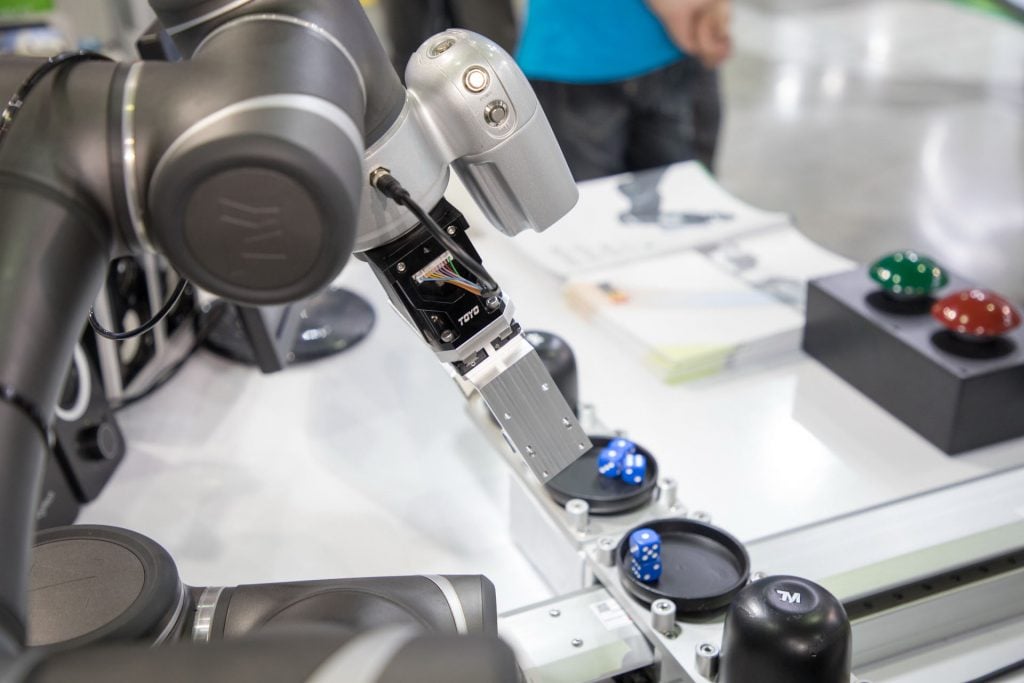 Improving the world of work
For many years, Techman Robot has been committed to improving the world of work for companies and their employees through (robotic) technology applications. Techman believes that the correct use of cobots makes a huge contribution to the performance, efficiency and productivity of companies and can even have a lasting positive impact on entire industries. The company's mission is to "improve the world of work for entrepreneurs and employees everywhere by introducing increasingly intelligent cobots to the workplace."
Techman Robot design principles
Their built-in camera allows the robots to recognize patterns, locate objects, detect colors and even scan barcodes.
All TM cobots meet the latest safety requirements, making it possible to collaborate with people in a responsible manner.
No extensive programming knowledge os needed to get started with them thanks to Techman Robot's user-friendly programming tool.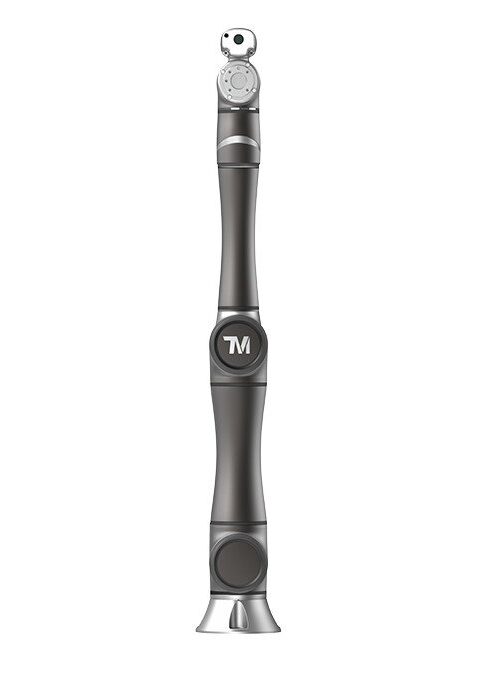 Find out how we can improve your production
Book a free online consultation with our automation specialist!
Completely free and without obligation!
Techman's collaborative robots are the first cobots on the market with integrated vision. Both the hardware and the software incorporate the systems, as well as various standard robot vision functions. Think of pattern comparison, localization of objects, barcode scanning and color recognition. Thanks to the user-friendly user interface, it is accessible for everyone to use this cobot.
In addition to the integrated vision functions, the robots of Techman Robot are characterised by a particularly high degree of accuracy. The robots are accurate to within 0.5 mm, which makes them suitable for the most sensitive tasks.