Robotiq was founded to free human hands from repetitive tasks. Many manufacturers struggle to get robots to work in their plants due to cost and complexity. Robotiq's tools and know-how simplify collaborative robot applications so that factories can ramp up productivity. With a global network of connected robot experts, Robotiq helps customers around the world. WiredWorkers is one of those links in that network.

When developing robotic applications, simplicity is a key priority for Robotiq. Offering simple products transforms challenges into simple, integrated solutions. Robotiq has a wide range of solutions for collaborative robots. For example, they provide different grippers, both vacuum and regular, different sensors, cameras and various kits to perform a complete task. A very complete range that allows cobots to perform complex and less complex tasks.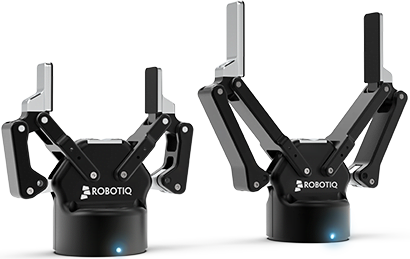 Find out how we can improve your production
Book a free online consultation with our automation specialist!
Completely free and without obligation!