At Automatica 2022 in Munich, Universal Robots unveiled their newest cobot, the UR20. The fastest and strongest robot ever from the Danish company. It is the first robot in a new series that has been redesigned from the ground up and will be the successor to the e-series. It is expected to be available for order from Q4 2022 and deliverable from Q2 2023.
Increased range and payload
The UR20 has a load capacity of 20 kg, a reach of 1750 mm, a repeatability of about 0.05 mm and is 30% faster than all its predecessors. According to Universal Robots, it is perfect for machine loading, machine driving, palletizing and welding.
A new hinge design is the reason the new UR20 is so much faster than its predecessors. For example, the maximum speed of the base and shoulder is 120°/s, the elbow 150°/s and the three wrist joints 210°/s. In comparison, the shoulder and base of the UR16e went up to 120°/s and the wrist joints up to 180°/s.
Like the e-Series, the UR20 will be certified to both EN ISO 13849-1, Cat. 3 PLd and ISO 10218-1. Also like the e-Series, the UR20 will pass 17 customizable safety functions, including a brake time limitation and brake distance limitation.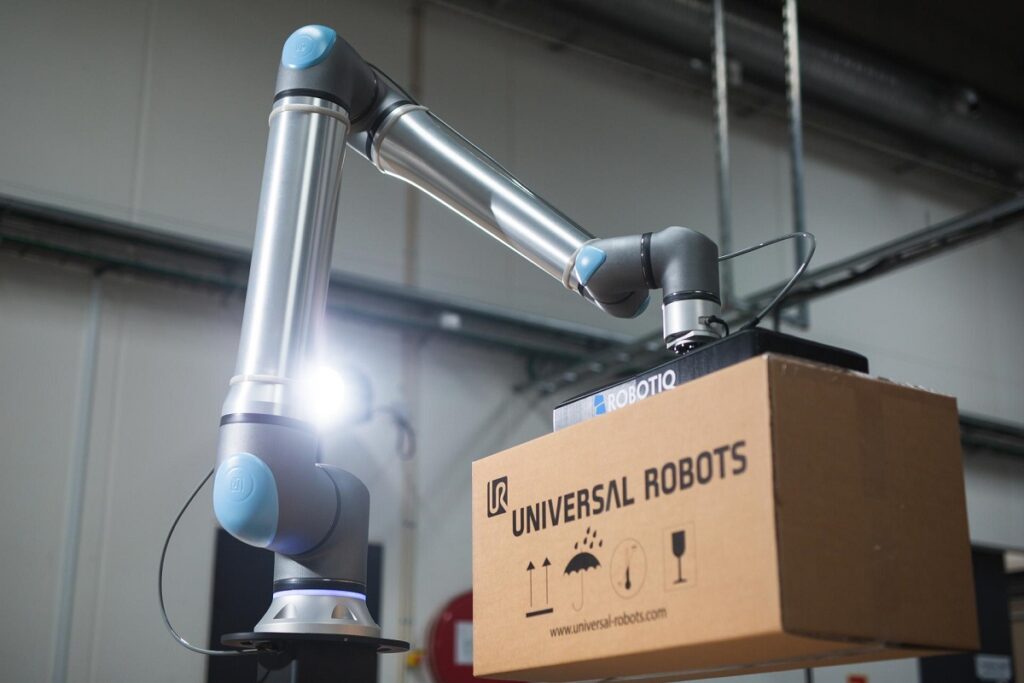 Suitable for a wider audience
Universal Robots developed the new product after requests from customers. More and more users of cobots were interested in a longer reach and load capacity. Thanks to its new specifications, it can accommodate standard Europallets measuring 120 by 80 and a height of up to two meters.
In addition, the robotic arm includes motion-control algorithms and vibration suppression to enable smooth movement between set points. It operates, like the e-Series, with the 3PE teach pendant, the existing PolyScope programming software and a standard 110-220 VAC power outlet.
Universal Robots aims to redefine automation and bring the innovations incorporated in the UR20 to a new family of cobots. In doing so, the UR20 heralded the beginning of a new series of innovative next-generation cobots that will complement the company's highly successful e-series. More information on this is expected by the end of this year.