Sanding and polishing with a collaborative robot
Cobots are very useful for automating the sanding or polishing of surfaces. A sander or polisher is mounted on the end of the cobot, which then moves along a surface. Collaborative robots are equipped with sensors, which allow the cobot to apply a continuous force to the surface very precisely. In addition, the sensors can sense what the contours of the surface are. This makes it very easy to teach the cobot a number of points, after which it moves along the surface by itself. In this way, you can quickly and easily set up an automated sanding application without in-depth knowledge of robot programming.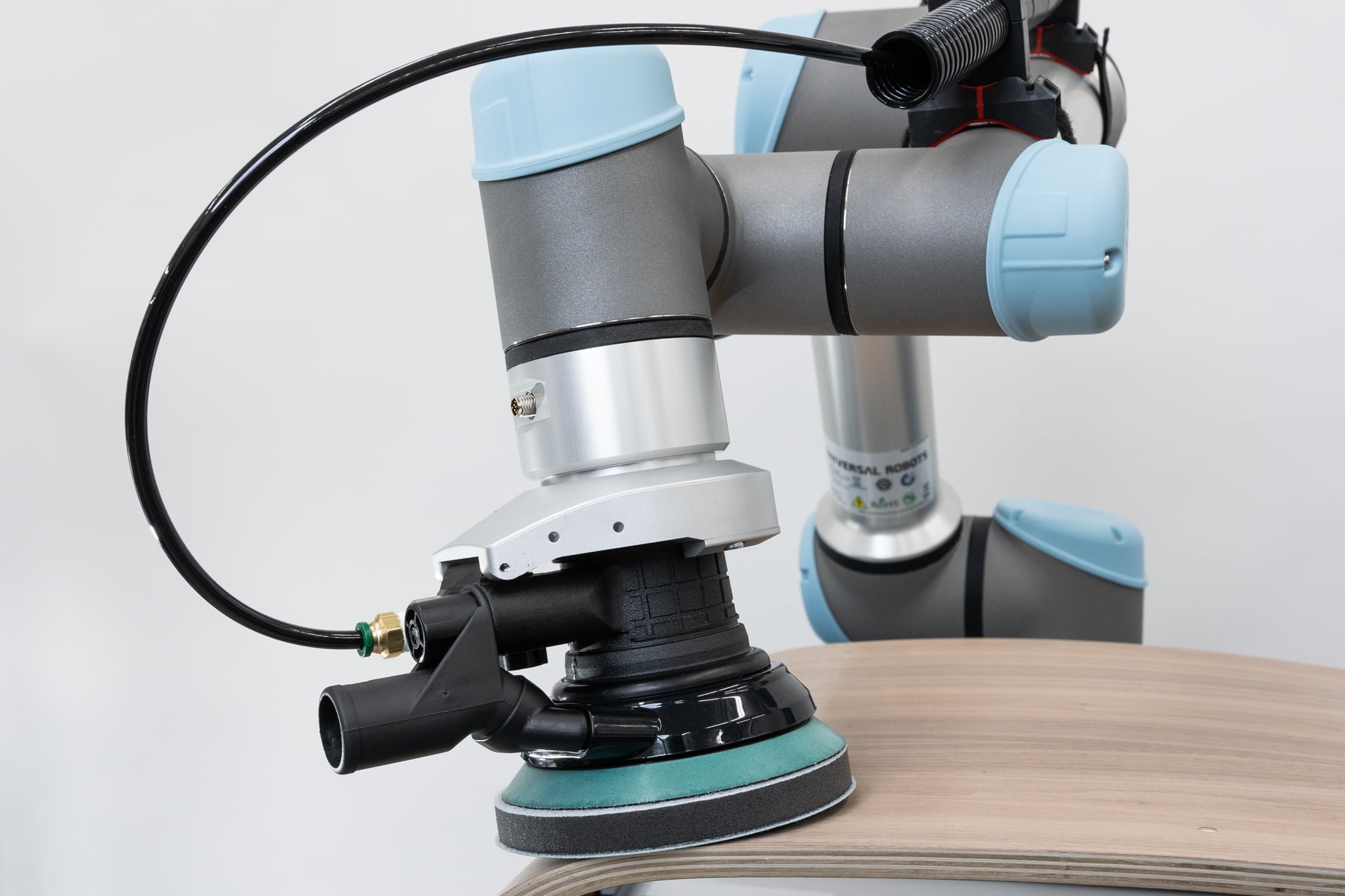 Polishing and sanding operations require a specific, often delicate approach. A collaborative robot with force control offers a flexible solution that automatically adjusts position to achieve the desired force. The beauty of a cobot is its flexibility in installation and programming. It is very easy to teach the cobot new forms. For example, a cobot can work with different surfaces at different times in the process without losing much time.
Cobot sanding & polishing benefits
Saving of costs

You will save on personnel costs

Utilize full capacity

Get more out of your employees

Prevent disorders

Prevent disorders among employees

No loss of concentration

Robots will never lose concentration

Constant quality of output

Robots deliver consitent quality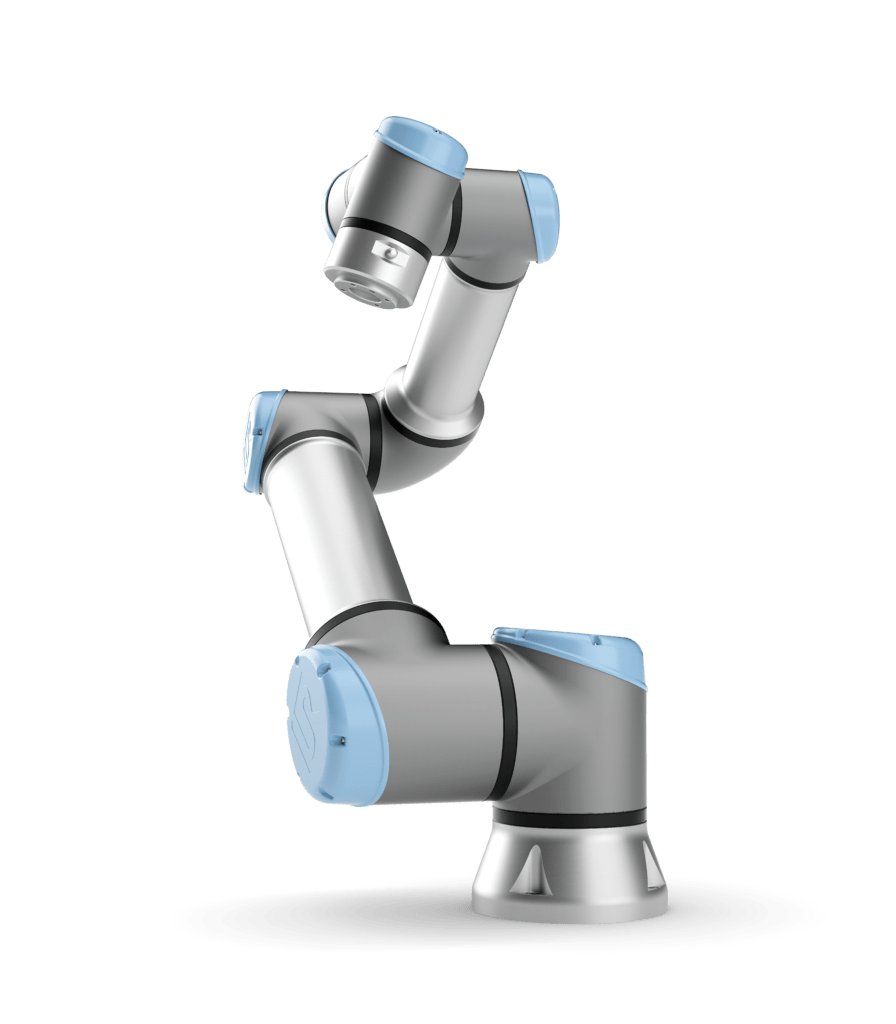 A boost for your employees
For people, sanding or polishing is often a boring, heavy, repetitive task. It is therefore difficult for workers to perform this task for long periods of time and with concentration. This creates a high risk of quality problems with the final product. Sanding is also a common cause of RSI (repetitive strain injury) or white finger syndrome. So automating is not only good to increase the quality of the product, it also increases the quality of labor. In addition, workers have their hands free to do more challenging work, such as quality control.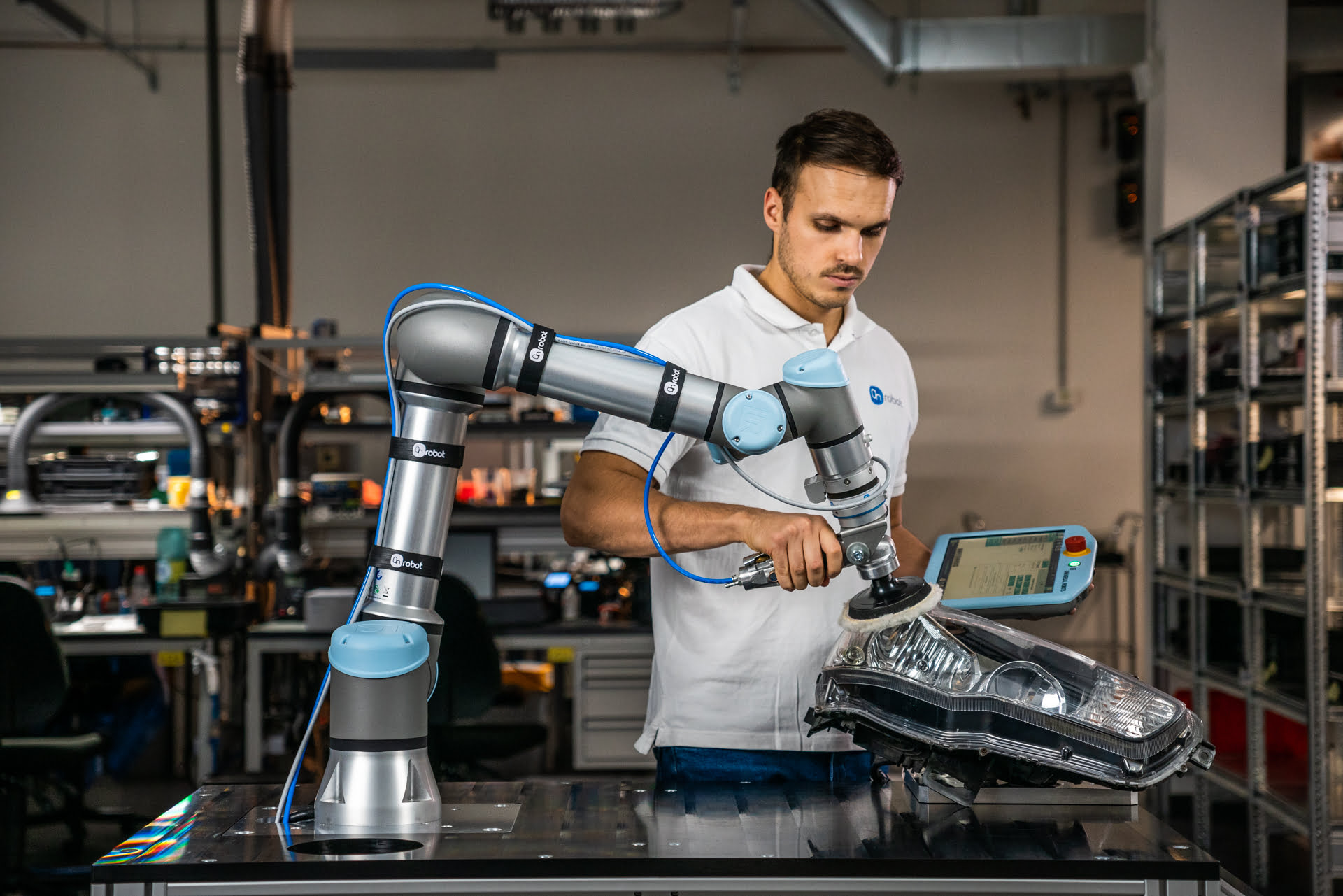 Find out how we can improve your production
Book a free online consultation with our automation specialist!
Completely free and without obligation!
Check out the video below in which a Techman Robot polishes a car door.