Palletizing with a collaborative robot
Palletizing is the placing of products or boxes on a pallet that is being prepared for shipping or storage. This task can be perfectly automated using a cobot. The cobot can stack the products in a desired pattern, maximizing the amount of cargo and reducing the chance of toppling over. Today, many pallets are still stacked manually. A simple, tedious task, which can lead to physical complaints if there is a lot of weight. A cobot, provided the goods are delivered constantly, can keep stacking endlessly. When production continues 24 hours a day, robots can reduce the cycle time of a stacked pallet.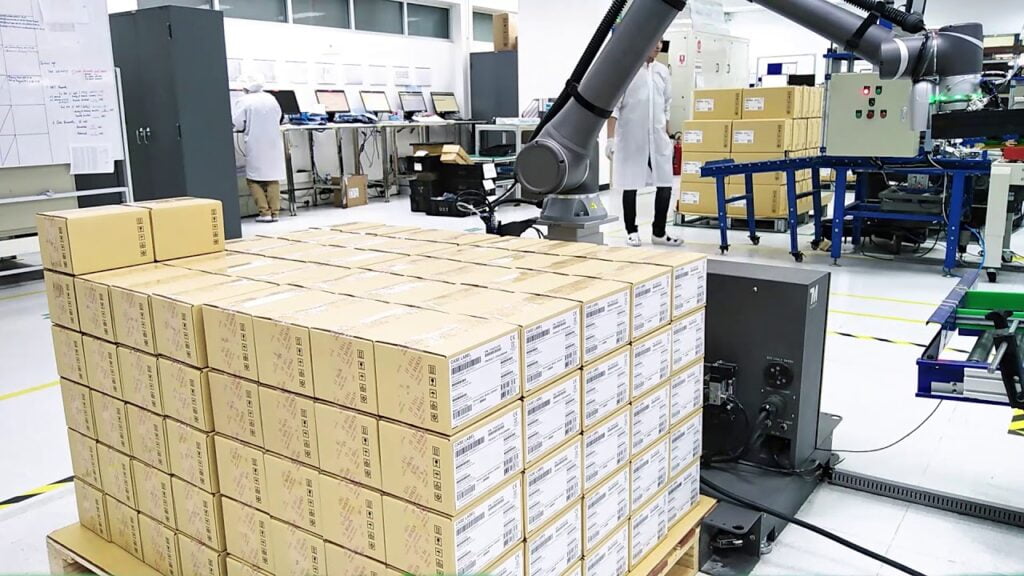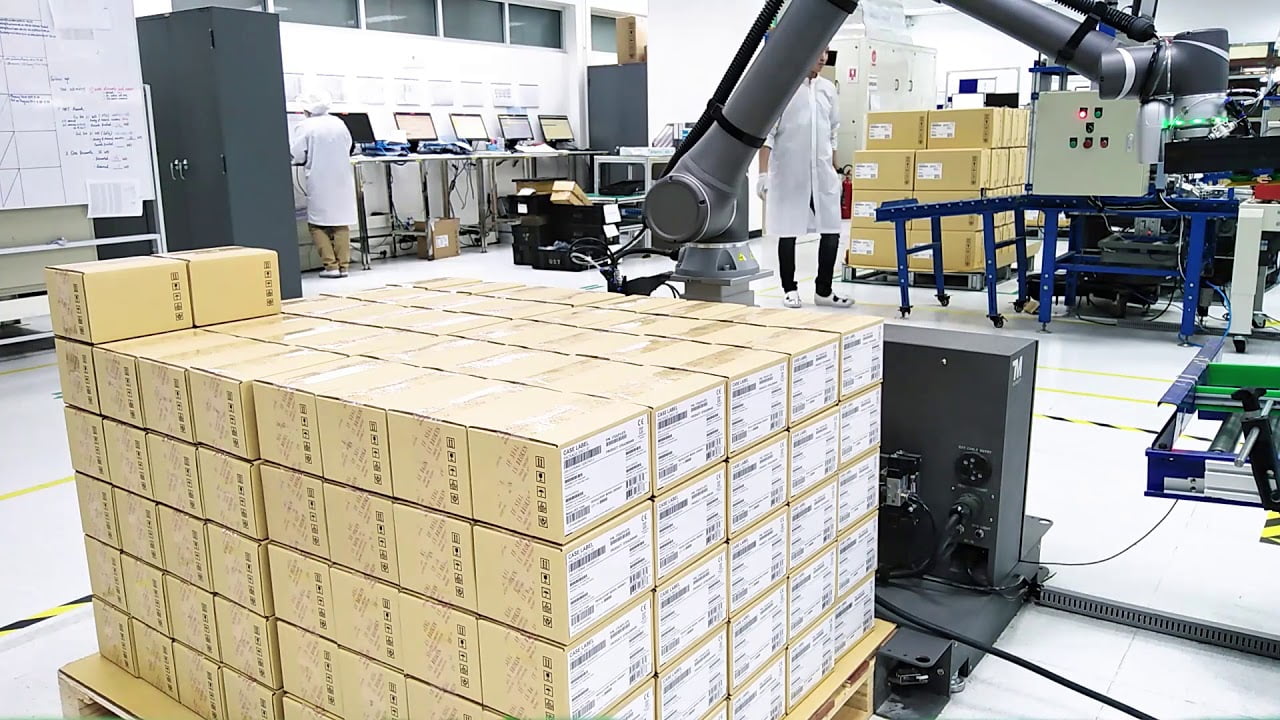 Cobot palletizing benefits
Saving of costs

You will save on personnel costs

Utilize full capacity

Get more out of your employees

Prevent disorders

Prevent disorders among employees

No loss of concentration

Robots will never lose concentration

Constant quality of output

Robots deliver consitent quality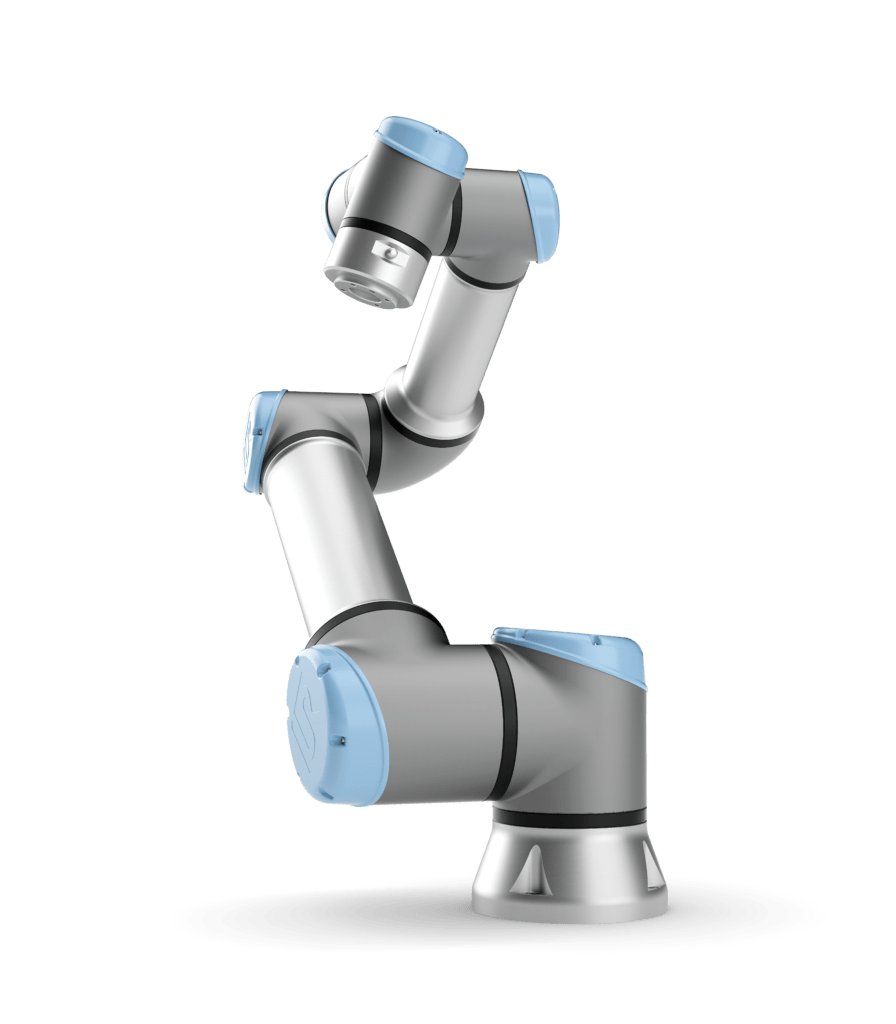 Specially designed solution
The TM Palletizing operator is a complete plug-and-play palletizing robot designed specifically for automating palletizing. This solution comes with a built-in guidance software that allows operators to quickly set up the stacking of packages and boxes on pallets. In addition, it is possible to perform simulations and collision tests with the software. A true plug-and-play solution that shortens the set-up of this automation task from several months to just a few hours. The TM Palletizing operator is suitable for many industries, from warehouses and logistics to food processing and manufacturing.
The TM Palletizing robot can stack up to 7 boxes per minute with a maximum stack height of 1900 mm and includes 17 certified PL=d cell level safety features.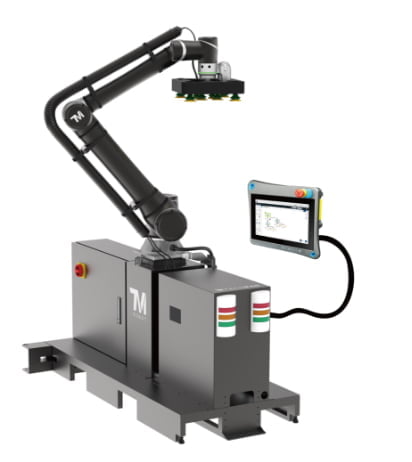 Find out how we can improve your production
Book a free online consultation with our automation specialist!
Completely free and without obligation!
Check out the video below in which a TM Palletizing Operator solution is demonstrated.