Welding with a collaborative robot
For welding products, you can use a collaborative robot to automate a welding application quickly and easily. By connecting a welding torch to the robot and then having it move along the desired path, accurately laid welds are created. The cobot always moves at the desired speed and is accurate to within 0.1mm. In this way the cobot ensures consistent, high quality end products. Compared to a standard robot cell, the cobot offers a number of advantages. It is not as expensive to purchase, quick to install and with basic training, programming can be learned quickly. Even without programming experience. In addition, it can be quickly converted to a new welding task, which is ideal for series production in small numbers.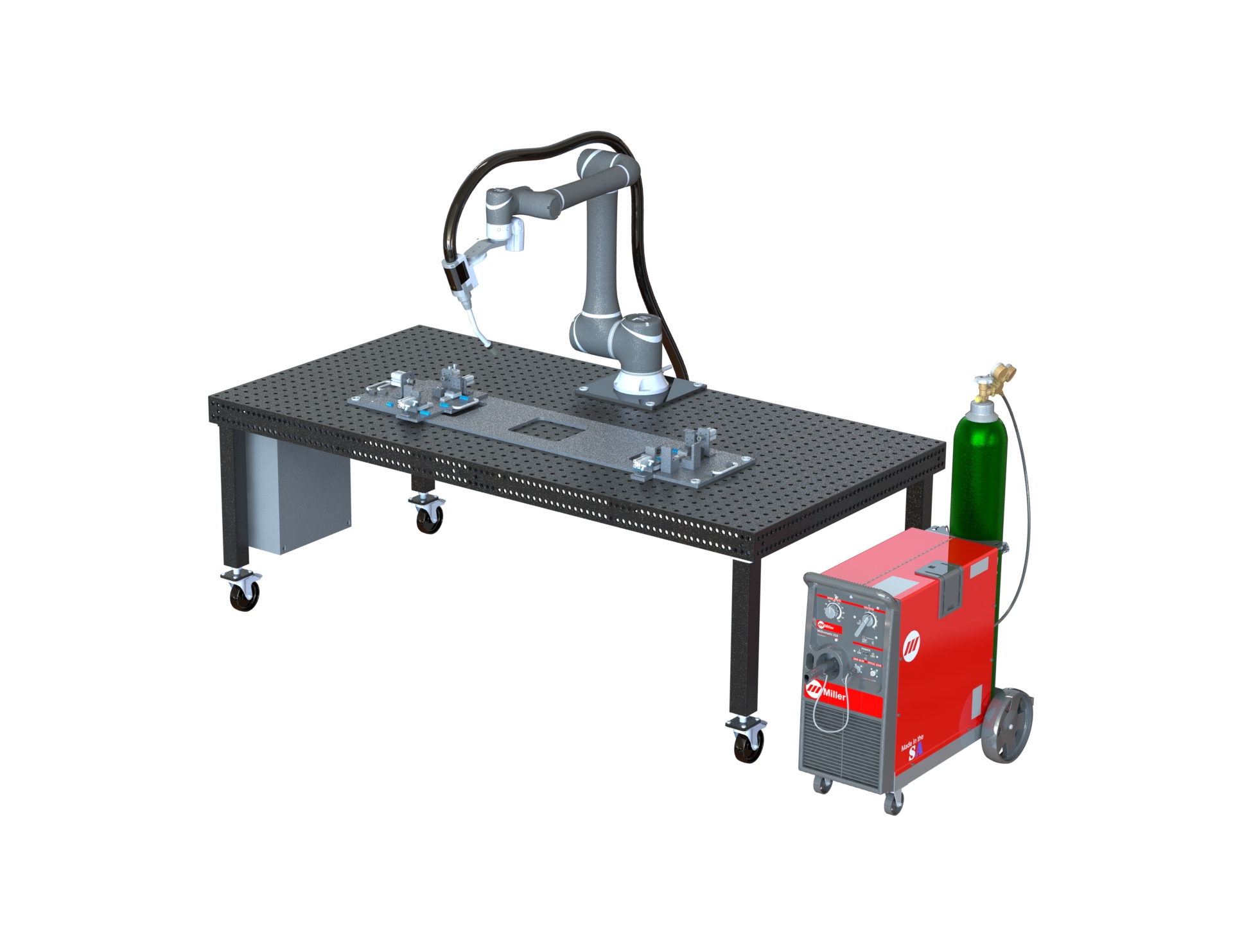 Saving of costs

You will save on personnel costs

Utilize full capacity

Get more out of your employees

Prevent disorders

Prevent disorders among employees

No loss of concentration

Robots will never lose concentration

Constant quality of output

Robots deliver consitent quality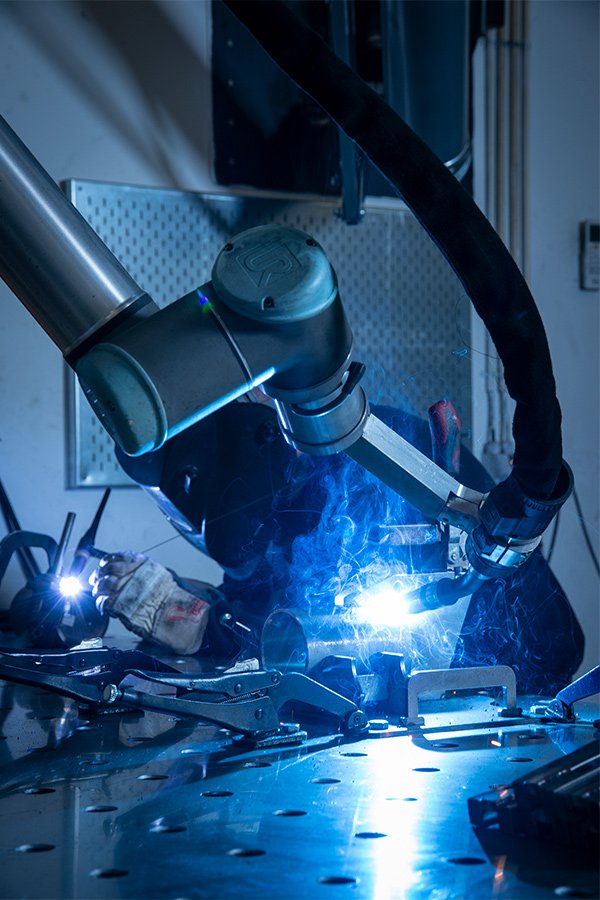 Welding is a task that must be performed with the utmost precision. Tasks that can be boring for your employees, or of varying quality due to loss of concentration. By letting a cobot take over these tasks, you are not only assured of the same consistent quality, it even increases productivity. Employees have their hands free to perform other tasks, such as doing the preliminary work so that the cobot delivers the right weld, or quality control afterwards. In addition, there is a desperate shortage of qualified welding personnel. Cobots can help address this shortage so that companies can remain competitive in a tight labor market.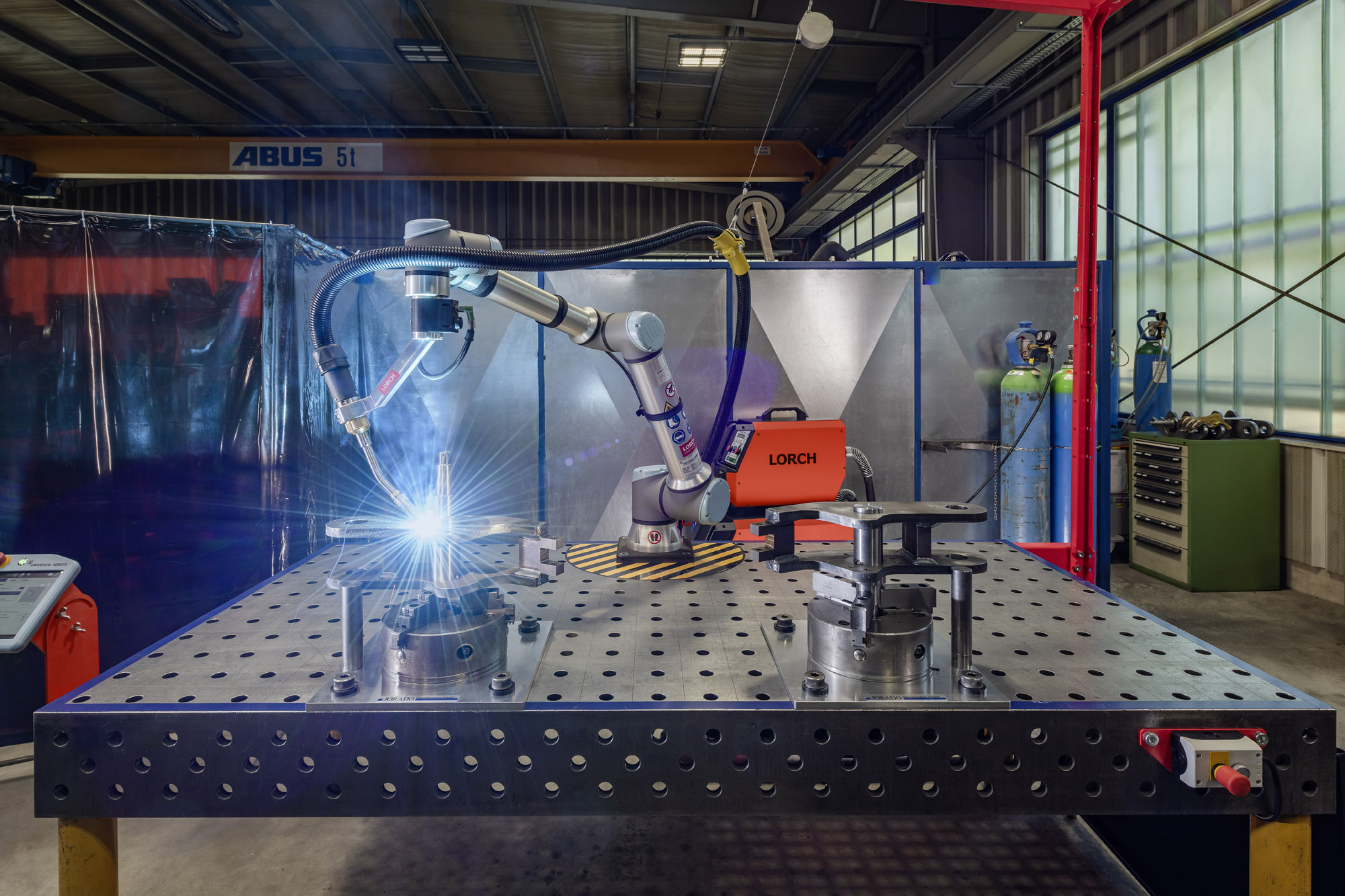 Find out how we can improve your production
Book a free online consultation with our automation specialist!
Completely free and without obligation!