The shortage of technical employees in the Netherlands is getting worse. With some 50,000 vacancies, the technical sector is by far the most affected sector and this problem seems to be getting worse. About 60 percent of the technicians in the Netherlands are between 40 and 65 years of age, whereby the recruitment of young people lags behind. If we look at the metal sector, for example, there is a high demand for construction bench fitters, CNC machinists, sheet metal workers and welders. Fortunately, we have a good solution for the welding sector!
Before we look at a solution, we will first take a closer look at the causes and consequences. There are a number of reasons for the shortages. For a long time, the technology sector was not considered attractive and for a long time, the focus was on other sectors. In addition, the number of technical education courses has declined sharply.
A vicious circle that results in a number of problems. Obviously, as a company, you can no longer meet demand if you can't find well-qualified staff. You reach a point where you are at the top of your productivity and the growth of your company stagnates. On a large scale, this has consequences for the competitive position of the Netherlands. It also has consequences for the people on the work floor. Naturally, things are getting busier and busier and this causes stress. Stressed employees will, on the other hand, influence the quality of the production.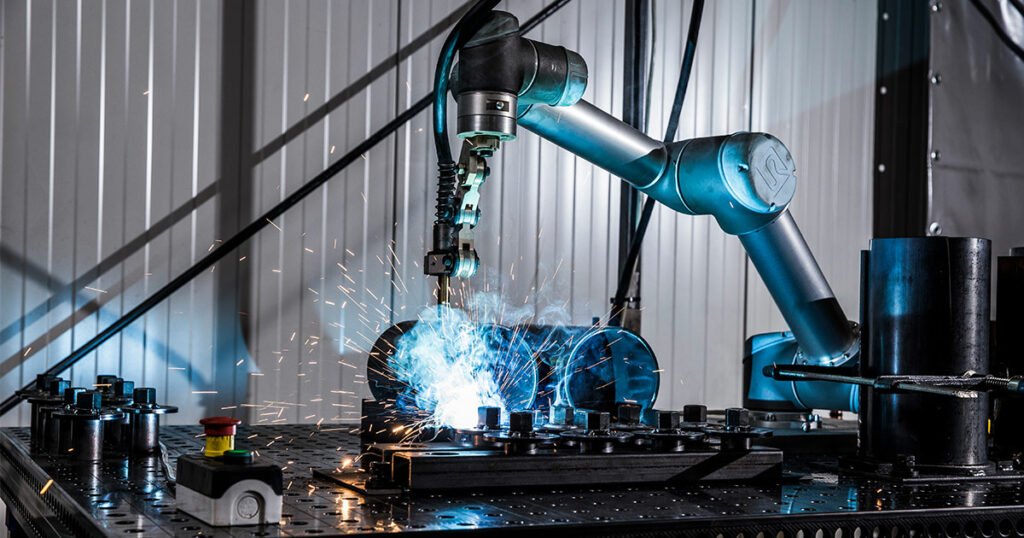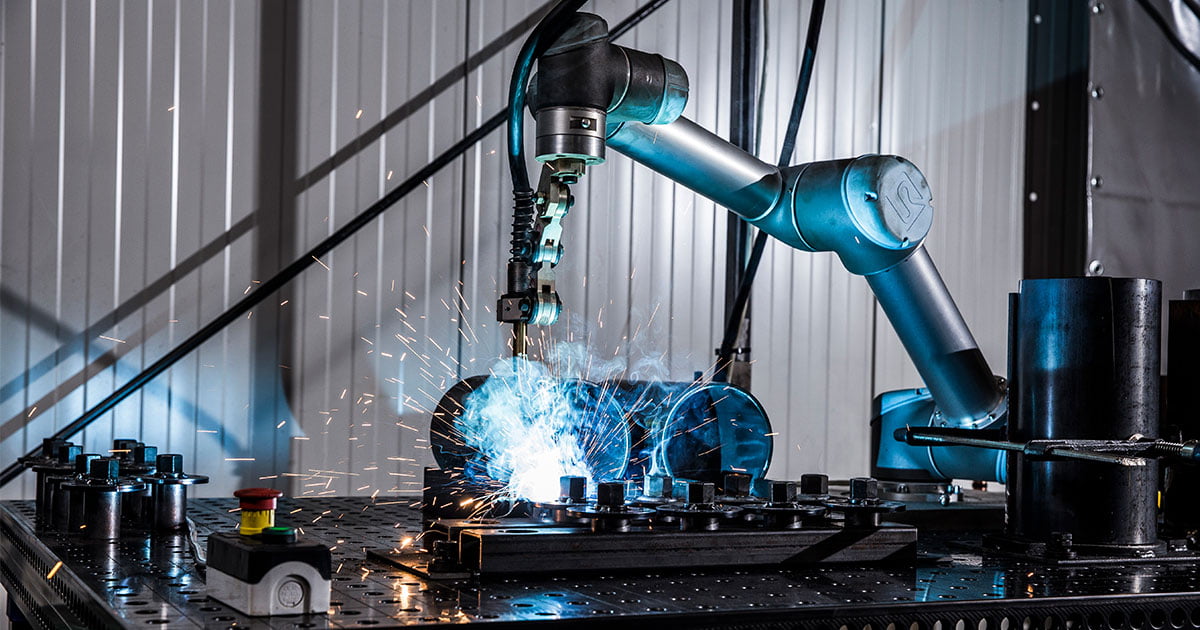 Don't miss anything about cobots and automation
Subscribe to our monthly newsletter!
More than 500 companies preceded you!
You can unsubscribe at any time.
In order to be able to meet the market demand, to prevent stressful situations on the work floor and to guarantee the desired quality, there is a solution: automation. In this blog, we will specifically discuss the automation of welding activities. There are various systems available on the market that make welding automation increasingly accessible to SMEs. There are standard welding robot cells and the relatively new welding cobot cells.
A welding cobot is a collaborative robot that works together with the welder. Thanks to force sensors, no extra safety measures such as laser gates and fences are needed. In theory, you could have an employee do the preliminary work so that the cobot takes care of the correct welding seam. The cobot can weld in various applications. Mig/Mag welding, Tig welding, spot welding, arc welding, ultrasonic welding and plasma welding are all possible. In addition, a cobot is also capable of doing some finishing work, such as sanding, cutting or removing the end products thanks to pick & place.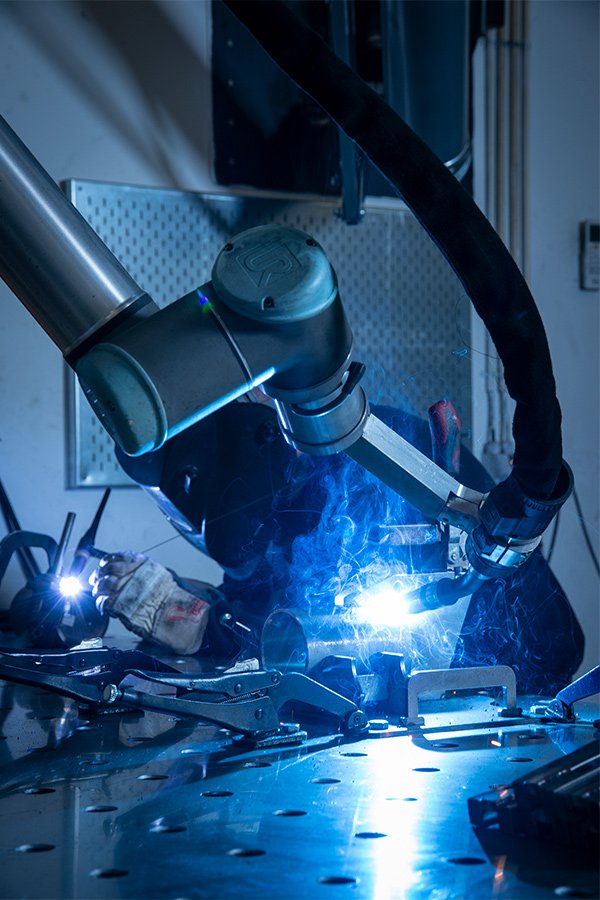 Find out how we can improve your production
Book a free online consultation with our automation specialist!
Completely free and without obligation!
Difference with standard robots
Compared to a standard robot cell, a cobot offers some advantages. The purchase costs are not as high as a standard welding robot. It can be installed within a few hours and the programming of the robot can be mastered quickly with a short basic training. The cobot is also flexible. It doesn't weigh much and, thanks to a mobile unit, it can be used in different places. Thanks to the simple programming, it is also possible to quickly teach the cobot various welding tasks, from multilayer welding to circular welding. Ideal if you produce in small series.
There are several cobots that are suitable for welding tasks. The cobots from Universal Robots are robust and suitable for heavy work, and the Techman Robot comes with a handy built-in vision system. Do you want to be ahead of your competition and solve the shortage of qualified welders? Or do you have other questions? Contact us and we will gladly help you on your way.