Collaborative robots in the plastics industry
Within the plastics industry, injection molding is one of the most common tasks where a cobot can help. For example, a cobot could be used to unload the injection molding machine. It could also be used to change mold parts or for post-processing of products, such as polishing or coating. Further down the production process, a cobot can also be of value. For example, in inspecting and sorting products, or in quality inspection. Other repetitive actions such as drilling, screwing and gluing are also tasks that can be automated with a cobot.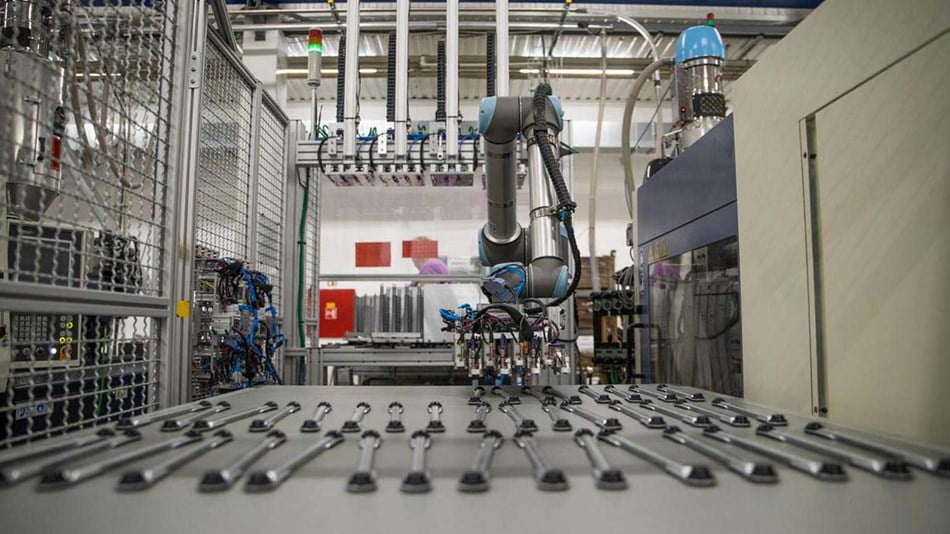 Find out how we can improve your production
Book a free online consultation with our automation specialist!
Completely free and without obligation!
Cobot applications for the plastics industry